Welcome to our workplace investigations website! Jolasers are here to help you navigate the complex and often sensitive world of workplace investigations. As an experienced investigations company we are dedicated to providing you with the highest level of service and support.
We understand that workplace investigations can be stressful and overwhelming. That's why we offer a range of services to help you through the process. From initial free consultations to full-scale investigations, we are here to guide you every step of the way.
Our team has extensive experience in conducting workplace investigations across a range of industries and sectors. We are committed to providing you with a thorough and impartial investigation that is tailored to your specific needs.
We understand the importance of confidentiality and discretion in workplace investigations. That's why we take great care to ensure that all investigations are conducted in a professional and confidential manner.
Our services include:
Initial consultations to assess your needs and determine the scope of the investigation.
Full-scale investigations, including interviews, document review, and analysis.
Written reports outlining our findings and recommendations which are reviewed by a specialised employment lawyer to determine they are legally sound.
Ongoing support and guidance throughout the investigation process.
We pride ourselves on our professionalism, integrity, and commitment to providing our clients with the highest level of service. We are dedicated to helping you achieve a fair and just outcome in your workplace investigation.
If you are in need of workplace investigation services, please don't hesitate to contact us. We are here to help you navigate this challenging process and achieve a positive outcome.
Jolasers have in excess of 16+ years experience handling complex workplace investigations, so talk to us before your workplace complaint quickly spirals out of control.

We conduct workplace investigations throughout metropolitan Melbourne and all of regional Victoria and southern NSW. 
Call 0418 101 164 now to discuss your workplace investigation needs.
Our Workplace Investigations are generally conducted in the following manner:
We firstly identify the basis of the complaint.

We then identify all parties to the matter including the complainant/s, respondent/s and any witnesses.

Contact the identified parties and determine their availability and willingness to participate in an independent investigation. We then follow up with written documentation (written or email) detailing our role in the investigation and advising the person of their rights to have a support person present and that we intend obtaining a signed statement from the person. We further advise the person they have the right to take the statement away for review prior to signing.

Obtain relevant background information, including applicable policies, procedures and code of conduct documents. We also request any relevant documentation from personnel files including previous disciplinary action, details of attendance record and details of training undertaken by the complainant and respondent.

Prepare an investigation plan including statement templates with questions arising from the allegations made.

Liaise with the Employer contact regarding the most appropriate location to undertake interviews. This may include off-site locations to maintain privacy for those participating in the investigation. Schedule 4 hours to interview the complainant and 3 – 4 hours with the respondent. Typically, a witness interview will last approximately one hour.  

Undertake interviews with all parties involved.

Review the information obtained.

If necessary, schedule a second round of interviews with the complainant and/or respondent to obtain a response to any discrepancies identified during the first round of interviews.

Prepare a final report stating the facts and provide recommendations regarding the appropriate course of action for the Employer to take.  

Have the report reviewed by our legal representative to determine the report is legally sound.
Jolasers Workplace Investigations
We will provide you with an upfront quotation to undertake a professional workplace investigation. Click on button below to get a quotation for your workplace investigation.
Seeking Prompt Attention
We understand time is of the essence when it comes to workplace complaints and the need to resolve these matters as quickly as possible. Click the button below to contact us for prompt attention
We are Waiting to Help With Your Workplace Investigation
We have many years experience investigating workplace disputes in Melbourne and regional Victoria. Click the link below to get in touch.
About Jolasers Investigations
Jolasers Investigations are THE Experts in All Things Related to work place investigations.

We have 16+ years undertaking complex workplace investigations and have most likely encountered a situation similar to yours.

Do yourself a favor and get in touch with us right now.
The Do's and Don'ts of a Workplace Investigation
A workplace investigation is an important process for any business or organization. It allows employers to uncover the facts about a situation, determine the cause, and take the appropriate action. However, many employers find the process of conducting a workplace investigation to be daunting, as there are a number of dos and don'ts they must follow in order to ensure the investigation is fair and impartial.
To ensure the investigation is conducted properly, employers must be aware of the key do's and don'ts of a workplace investigation. Knowing the legal requirements, what to look for, and the potential risks associated with a workplace investigation are essential to ensuring the process is handled in the most effective manner. By following the recommended guidelines, employers can be sure they are conducting a thorough and unbiased investigation, and ultimately making the right decisions.
What is a Workplace Investigation?
A workplace investigation allows employers to uncover the facts about a situation, determine the cause, and take the appropriate action. An investigation can be conducted at any point during a complaint process, or if there is a specific situation where an investigation would be beneficial.
Depending on the situation, the investigation can be quite formal; however, it can also be very informal. A workplace investigation is generally conducted when a situation arises that needs to be resolved. This can include complaints, concerns, or issues such as fraud, theft, or bullying.
The investigation will aim to determine the facts of the situation, identify any issues, and find potential solutions to resolve them. The investigation may involve interviewing employees, managers, and other relevant parties.
The Do's of a Workplace Investigation
DO understand the complaint – A complaint could relate to the work environment, manager, or other employees. Employers should fully understand the complaint so they can accurately identify the potential issues.
DO follow the appropriate procedures – Employers should be aware of the correct procedures to follow in the situation. This will help to ensure the investigation is fair, accurate, and impartial.
DO document everything – Documentation is key to a successful workplace investigation. Employers should document everything, from the complaint to the findings of the investigation. This will help to ensure the investigation is beyond reproach.
DO protect the rights of all parties – In the course of the investigation, employers should ensure they are protecting the rights of all parties involved.
DO not jump to conclusions – Employers must ensure they do not jump to conclusions based on partial information. This could impact the investigation and the outcome.
DO not allow bias to influence the investigation – Employers should ensure bias does not influence the investigation. This will ensure the investigation is fair, impartial, and accurate.
The Don'ts of a Workplace Investigation
DO not do any of these. They are all important for the investigation to be unbiased and thorough.
DO not delay the investigation – Employers should not delay the investigation.
DO not avoid confrontation – Employers should not avoid confrontation, but they must ensure it remains professional.
DO not avoid dismissal – Employers should not avoid dismissal if the facts support dismissal.
Conclusion
In order for a workplace investigation to be successful, employers must follow the correct procedures and avoid the Do's and don'ts listed above. This will help to ensure the investigation is fair and impartial and can be used as a reliable source for making informed decisions.
Are You Struggling with a Workplace issue that needs investigating?
Complete the form below and we will contact you as soon as possible to help solve your workplace issue.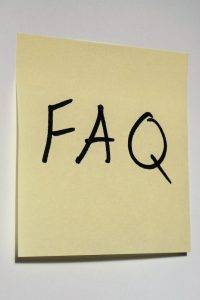 Frequently Asked Questions.
An investigation can be a stressful time for both employee and employer. Employees might have concerns about their performance, feel like they're being unfairly scrutinized, or worry about the potential implications of the investigation on their career trajectory. For employers, investigations are often taxing and time-consuming processes that demand confidentiality and sensitive handling. In order to help tackle the challenges of workplace investigations more efficiently, we've prepared this FAQ guide with answers to some of the most common questions employers may have when initiating an investigation in the workplace.
What is a workplace investigation?
Business investigations are designed to seek out facts, identify problems, and find solutions that have be triggered by a specific event or complaint such as a bullying allegation or sexual harassment allegation. They often follow a set process that allows all parties to be treated fairly and ensures that organizational policies are followed.
Why is an investigation necessary?
While it's possible to address issues informally, an investigation often provides more structure and ensures that all employees' concerns are addressed fairly. It also provides the foundation for any disciplinary action that results from the allegations.
Companies engage external investigators to eliminate any perceived bias or favouritism towards one or more of the participants in the investigation.
How long does a workplace investigation typically take?
While there is no hard and fast rule for how long investigations should last, the duration of most investigations falls between two and four weeks. Investigations that are prompted by a specific event, such as an employee's allegation of bullying or harassment, will likely be shorter, due to the desire of all parties to finalise the mater. Investigations that explore multiple issues and problems that have been festering for a long period are likely to last longer. Investigations that include a wide range of employees may be longer still if Investigators aim to include all employees' input in the process.
Who can participate in the investigation?
An Investigator will seek to interview all persons that are involved in the subject of the investigation which may include witnesses to a particular event. Generally the more relevant people interviewed, the more detailed the final report will be.
All persons interviewed in an investigation are entitled to have a support person with them to provide moral support as the circumstances discussed can often be difficult for the person being interviewed to re-live.
What are the different types of workplace investigations?
Investigations are often broken up into four major categories – bullying, harassment, sexual harassment and misconduct. They all follow the same basic structure. The person/s who have made the allegations against a work colleague/s will be interviewed first to determine the exact nature of the allegations. Then any witnesses identified will be interviewed and then finally the person/s who the allegations were made against will have the opportunity to respond to the allegations. From there the Investigator will prepare his findings and present to the appropriate person in the company.
Can employees be required to participate in investigations?
Employees can be required to participate in investigations if their participation is directly related to the issues being investigated. Employees may be required to produce relevant documentation, provide a written statement, or be interviewed by the investigator. When deciding if employees should be required to participate, employers should consider the nature of the investigation and the expected value of employees' input.
Are there any requirements for informing employees about investigations?
Employers should inform employees whenever they become aware of an issue that necessitates an investigation. Informing employees provides transparency, helps build trust and confidence in the organization, and may reduce the chances of retaliation against the employees who are being investigated. Employers may be able to avoid the need for an investigation by promptly addressing employee concerns. In many cases, employers can address issues informally by talking directly with employees to seek clarification and explore potential solutions.
Should employers comply with employee requests during an investigation?
Employers are generally expected to comply with reasonable requests from employees during an investigation, as long as those requests do not interfere with the investigation. For example some employees are uncomfortable being interviewed in the general vicinity of their work colleagues and will request the interview take place offsite or somewhere private that other employees are not aware of their participation.
Employers should be careful not to give the impression that they are providing special treatment to certain employees. If employers feel that a request from an employee would interfere with an investigation, they should explain why and consider providing an alternative solution.
Can disciplinary action be taken as a result of an investigation?
Employers may take disciplinary action against employees as a result of an investigation, but they must first ensure that the investigation is thorough and complete. Disciplinary actions are separate from an investigation and should be undertaken after the investigation concludes. Disciplinary actions can vary from a minor formal warning letter being placed on an employees personnel file to really serious disciplinary action such as termination or a referral of matters to police. 
Call Stephen Oliver on 0418 101 164 for Prompt Attention
Or Email stephen.oliver@jolasers.com.au